Welcome to the E-LearningTalk online collaborative. The purpose of this area is to post recent educational research articles and reports and highlight key lessons learned from these studies. Below are three research and project reports that address web-based climate change education, start-up hydroponics systems, and international perspectives on hydroponics applications.

Web-based Climate Change Education
The first educational research I'd like to share on the E-Learning collaborative is the Exploring the Environment – Global Climate Change end of project report.
Start-up Hydroponics Systems
The final report from the Hydroponics for Appalachian Schools and Communities project, which was funded with $5,000 in seed funding by the TechConnect West Virginia Project, compares five simple hydroponic start-up system. Excerpts of this report are available online.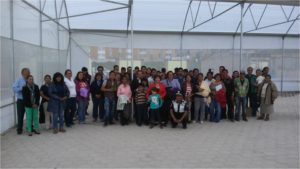 International Perspectives on Hydroponics
Read about PLANTS, LLC collaboration with the Asociación Hidropónica Mexicana A.C. discussed in the presentation titled, Applying Space Science Research to Address Critical Food Security Needs. This presentation shows how U.S. integration of hydroponics as part of garden-based learning contrasts with a community-based hydroponics training center in Toluca, Mexico.  Both locations use similar applications of NASA plant science research to address food security issues.