Since March 24, I've been adjusting to a life of stay-at-home as much as possible while trying to prevent social, intellectual, spiritual, and work-related stagnation. As a result, I've made some life-style changes that I plan to continue after the COVID-19 crisis subsides. I hope these lessons are relatable to others in ways that they have been helpful to me.
Number 10. Hidden talents emerge. I am thrilled to find out that my husband is an excellent and usually enthusiastic chef. He is contributing to our eating healthy at home with equal effort and enthusiasm, which means meals where either of us is "host chef" are sometimes inspired, other times quick faire to keep us fueled. None-the-less, we are eating well, staying healthy, and more evenly sharing meal planning, preparation, and clean-up. We've been using the local grocery's online order and curbside pick-up, which requires planning ahead and being organized. We're wasting no food and running a more efficient kitchen—this is progress.
Number 9. Virtual can be better. Many of my organizational meetings held via live videoconferencing have been shorter and more efficient than the prior face-to-face gatherings. While I miss seeing friends that I would normally enjoy chatting with before and after these meetings, I'm also hoping that use of teleconferencing for routine get-togethers continues. Rather than slowing down progress, this change has in most cases enhanced productivity.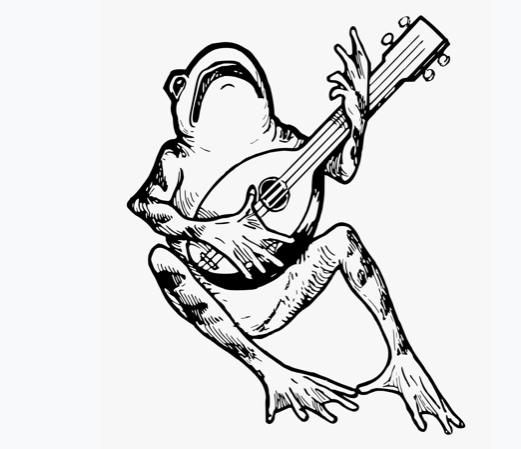 Number 8. Nothing substitutes for group music played live and together. Some group activities and public meetings do not transfer well to virtual contexts. I'm a member of a community jazz band, which has had to halt group practices and performances during the April -June quarantine. We have gotten together online under the guidance of our instructor to practice new songs and expand our improvisation techniques. The online gatherings have helped to keep us motivated and connected, but we're all looking forward to our first in person practice in July when we'll meet outdoors–following safe distancing guidelines.
Number 7. When there is no escape, I can get more done. I like the self-discipline required to keep oneself moving forward when forced to stay at home. I have to initiate activities, and I can't easily escape from half-completed projects when confined at home. Sure, I can still procrastinate and look the other way, but it's harder when the reminders are so close, and I can't easily get away.
Number 6. Mail-in voting is a workable alternative.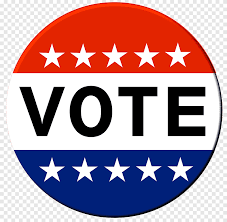 The West Virginia primary was June 19, 2020. Due to the Coronavirus (COVID-19) pandemic, all WV voters were eligible to vote using a mail-in absentee ballot. Absentee voters were also able to track the status of their ballots through an online tracking system. On the day of the primary election, voting locations were open with hours and locations posted online. I hope the option for mail-in voting is available for the national election. This was a convenient way to vote, and because I could review the ballot at home, I felt that I had more time to assess and compare the candidates running for local, state, and national positions.
Number 5. Gardening is a great bonus for staying at home.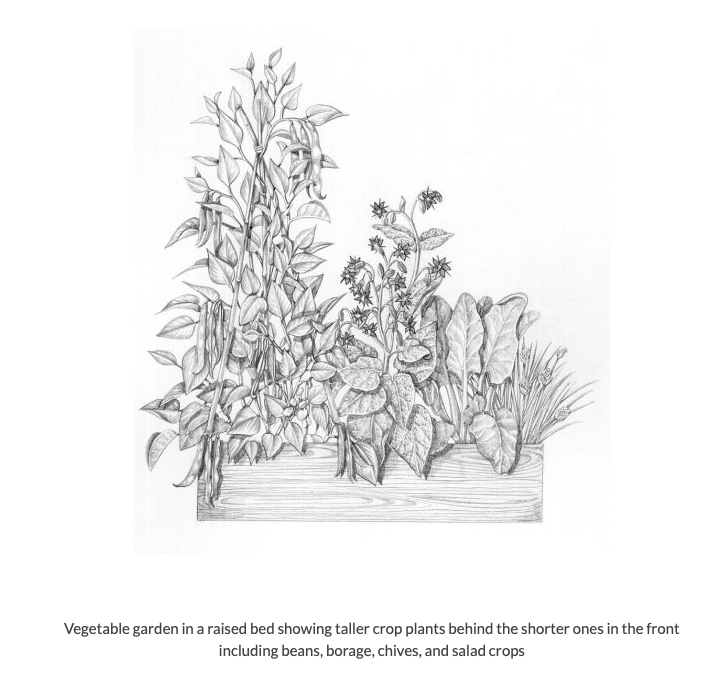 The COVID-19 quarantine has motivated me to start a home garden—I won't be traveling this summer. The West Virginia University Extension Service's Family Nutrition Program shows how much the interest in gardening has grown among WV residents. The WV Garden Challenge sends free seeds to anyone in WV who fills out a short survey.  In the last two years, about 200 people participated in the seed giveaway program. This year, according to Kristin McCartney, public health specialist for WVU, "over 25,000 people are participating in the 2020 West Virginia Garden Challenge program." That's 125 times more requests than the previous year! This is great news for everyone inspired to pick up the shovel and launch a garden in their backyard, on their balcony, or as part of a community garden.
Number 4. Tutoring can be just as valuable through virtual connections. During the fall and up until school closures in March of 2020, I volunteered as a math tutor at a local elementary school one day per week. I was disappointed that this volunteer service had to stop once schools closed. However, thanks to the initiative of two WV AmeriCorps workers, I've been able to serve as an online reading tutor for two children. I've learned a lot about how to adapt to the online tutoring situation and have found several excellent free tools that I can use to make online tutoring fun for the early elementary age children that I work with. A few of the online reading tools I use are the 100+ Free Video Read Alouds created by the Indianapolis Public Library and the Star Fall Talking Library, which also features free book reading videos. This reminds me that we could be doing so much more by systematically offering tutoring for all K-12 subjects—while schools are closed and even to help students catch up when schools do open again. Read more about this on Robert Slavin's blog.
Number 3. Some home-based projects provide renewable rewards.

Growing herbs and garden greens year-round using hydroponics is one of the home-based projects that I've been able to focus on since I'm spending more time at home. I've been exploring different hydroponic plant production systems as a way to supplement our meals with fresh food throughout the year. During the COVID-19 pandemic I've had more time to compare hydroponic systems. I'm happy to share that the Kratky system (described in an earlier blog) is a fantastic way to grow parsley. Once set up, I haven't had to make any adjustments or trouble shoot any problems. I started the parsley seed germination Feb 21, 2020 and moved the seedlings to the Kratky set up on April 18, 2020. Throughout May and June, I have been snipping parsley as needed for cooking. The plants continue to thrive, and I'll have fresh parsley from these six seedlings through July. I am determined to keep a Kratky system of parsley growing year-round and hope to expand this system to include a variety of salad greens as part of the year-round, simple hydroponic systems.
Number 2. Putting an end to racism and fundamentally changing the U.S. must start with a real and serious assessment of all social and economic policies. Seeing the murder of George Floyd by four Minneapolis police officers, a majority of U.S. citizens recognize the deeply rooted racism and police brutality so long ignored. This spirit of awakening has inspired many communities to consider public-safety strategies that give many of the responsibilities and duties to community groups to establish and regulate social programs.
Advocates [for defunding and/or restructuring traditional policing] want leaders to divest from forces and reinvest in a vision of public safety that includes economic and social security for the most marginalized in society. Local, state, and federal governments spend twice as much on police, prisons, and courts as they do on welfare assistance. The federal government spends eight times as much on defense as it does on education." —Okeowo, A. (26 Jun 2020). How the Police Could be Defunded. The New Yorker.
Besides the use of community anti-violence groups, advocates for racial justice say that low-level drug violations could be considered a public-health problem, instead of a criminal one, and offenders could be enrolled in treatment programs. Mental-health and social workers could respond to emergency calls involving mentally ill and homeless people, substance abuse and overdoses, and domestic violence. Schools could have additional counsellors and after-school programs. These are changes that are doable when communities come together to agree on changes they want to make.
Number 1. In a spirit of awakening and receptiveness to change, I am hopeful that we can and will do better. Sam Crocker's latest poem "everywhere whispers to us, a promise" is, as Ben Huberman suggests, apocalyptic, utopian, and timely—helping us imagine a new and better world. Published by The Rising Phoenix Review, here is a link to Crocker's poem.
So, while I've had time to pause from normal routines, staying at home hasn't meant staying isolated. Quite the opposite. With more time to read and reflect, I'm more connected with local, regional, national, and global events than before when I had much less time to think.